Meet Our Assistant Portfolio Manager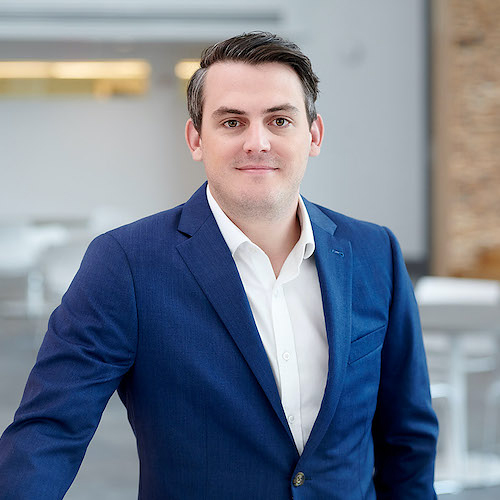 "We bring the 'Power of More' to clients by taking a more in-depth look at investment opportunities. We maintain a wide view so that we can understand all that is going on and how it might affect our investment strategy tomorrow, next year, and in ten years. This allows us to keep a sharp focus on the best ways to achieve the results aligned with the client's goal."
Colin Olsen's extensive background in financial analysis gives him a distinct advantage when it comes to assessing investment opportunities for our clients.
Working with our portfolio managers, he has the critical thinking skills to evaluate strengths and weaknesses of a potential investment decision and the value it may add to a client's portfolio. Colin is able to communicate the rationale for investment recommendations clearly, always with alignment towards the client's goals. His background provides him with the ability to strategize portfolios that adapt to diverse market and economic conditions.
Prior to joining Gray Private Wealth, LLC, he was an Assistant Vice President at Wellington Management. He previously worked as a Pricing Analyst with Wellington, BNY Mellon, and State Street.
Colin is a graduate of Providence College, where he earned a Bachelor of Science in Accounting and Finance. He is a Chartered Financial Analyst and a member of the CFA Institute and the CFA Society of Boston.
Contact us to learn how we can give you the power to achieve more.